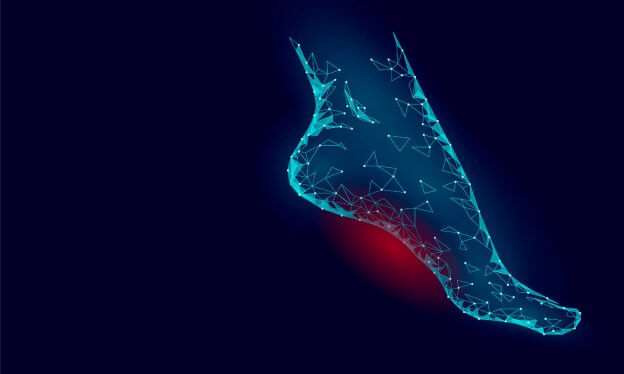 This this the report of an independent test of the Barefoot Science Insole by Noraxon – a manufacturer of biometric measurement equipment.
Introduction and Background
Barefoot Science and Noraxon USA had the privilege to attend the 2012 Special Operations Medical Association Annual Conference. Barefoot Science and Noraxon USA are honoured to be able to provide solutions that prevent injury, reduce pain, promote health, and provide means to assess human performance to all of the men and women who dedicate their time and lives for our country.
Barefoot Science (BFS) is a proprioceptive stimulating insole that is designed as a foot strengthening system. Through its unique design BFS introduces a conservative, constant, stimulus that activates biomechanically appropriate muscle firing and proprioceptive signals. To demonstrate the efficacy and efficiency of BFS insoles further objectifying tests were completed.
Methods
Data was collected from 18 participants, who were attendees at SOMA's 2012 conference in Florida, using Noraxon's Clinical Direct Transmission (CDTS), used to measure changes in muscle activity, symmetry and coordination, and the Force Distribution Measurement Small (FDM-SX) Platform, which is a pressure measurement platform used to assess balance, underfoot mapping of pressures and other static and dynamic parameters, also available from Noraxon, to measure the dynamic changes that the BFS insoles promote. Participants were given directions to stand, shod, on the FDM-SX for 10 seconds, parameters including the geometric 95% Confidence Ellipse Parameters and the Centre of Pressure Parameters were generated to establish a baseline. This was also done while baseline muscle activation was recorded. Muscle activation of the Peroneus and Anterior Tibialis were additionally examined during dynamic gait.
After the baseline recordings were completed, BFS insoles were fit and put into the participant's shoes. The participants then walked for no less than 500 steps with level 1 BFS (a total of 7 levels are available) in their shoes before the second comparative recording was completed.
Findings from the CDTS and myoMUSCLE Clinical Applications software were analysed comparing the muscle activation pre and post the use of BFS insoles. myoPRESSURE Analysis software was used to analysed and compare the changes in centre of pressure positioning
Results
Those who have complaints of foot, knee, and back pain who have tried BFS insoles have reported a significant decrease in pain as a result of wearing them. Report of pain is subjective and there are already multiple subjective studies showing the significant benefits of using Barefoot Science insoles. Focus on the objective data comparing the difference pre and post the use of BFS was the main goal for this micro study.
The data collected indicated that our 18 participants collectively showed an average of 31% increase in their balance (reduction in the area of the confidence ellipse) after wearing the BFS insoles.
The most significant result from the EMG recordings, on the other hand, was the average increase in muscle activation. With even just the small amount of proprioceptive stimulation the BFS insoles provide at Level 1, muscle firing and fibre recruitment increased significantly, especially considering that pre/post measurements were made within roughly 5 minutes of each other. The increase in the Peroneus and Anterior Tibialis activation was an average of 22%. Numerous other studies discuss this as being beneficial due to improved muscular efficiency and increased circulation which in turn may promote healing of damaged tissues.
Got a question for us?
We're just an email, call, text or social message away!